Minisymposium. Ivan Aguéli 150 år. Konstnär, anarkist, sufist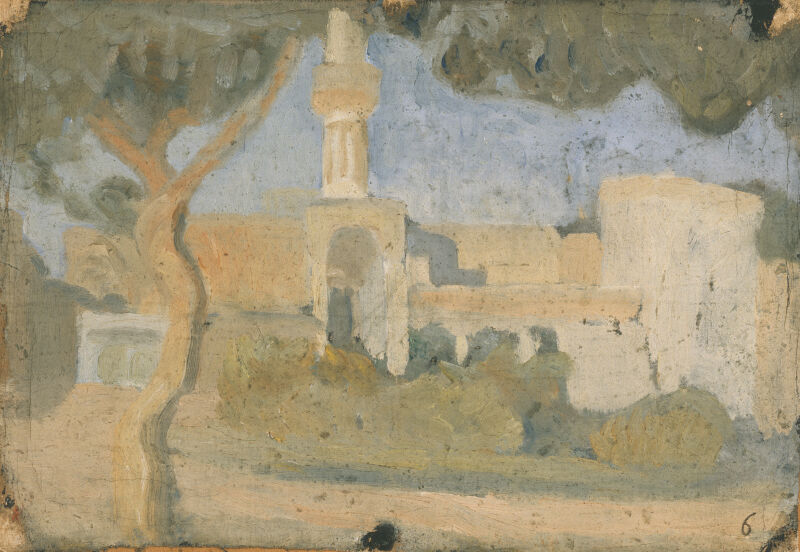 Välkommen till ett internationellt minisymposium om konstnären Ivan Aguéli (1869–1917), som i år skulle ha fyllt 150 år. Olika perspektiv på Ivan Aguélis verksamheter kommer att presenteras genom föredrag av forskare från olika discipliner.
Program:
Aguéli the Artist: Docent Annika Öhrner, konstvetenskap, Södertörns högskola
Aguéli the Anarchist: Fil dr Anthony Fiscella, teologi, Lunds universitet
Aguéli the Sufi: Professor Meir Hattina, mellanösternstudier, Hebrew University of Jerusalem
Moderator: Professor Mark Sedgwick, arabiska och islamiska studier, Aarhus universitet
Programmet är på engelska.
Symposiet ingår i entréavgiften.
Obligatorisk föranmälan senast 29/1 till: info@thielskagalleriet. se
Minisymposiet arrangeras i samarbete med den internationella forskarkonferensen Ivan Aguéli (1869-1917): Anarchist Artist, Swedish Sufi, finansierat av Riksbankens jubileumsfond.