Föreläsning. Edvard Munchs badande kvinnor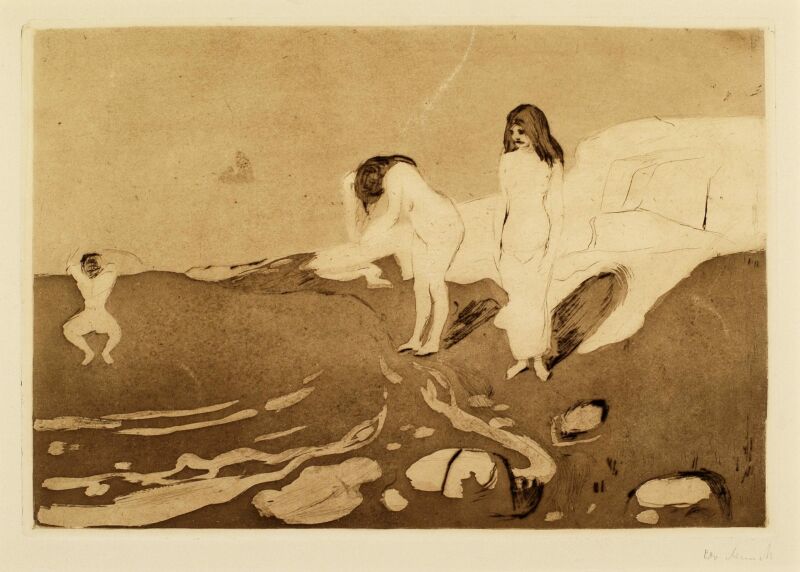 Välkommen på en föreläsning med den amerikanska forskaren MaryClaire Pappas på temat Edvard Munch och badande kvinnor.
Den norske konstnären Edvard Munch sökte sig gärna till kurorter i Monte Carlo, i Bad Kösen och Warnemunde (Tyskland) samt i Åsgårdstrand och Kragerø hemma i Norge. Hans intresse för badande som fenomen, både medicinskt och som sport, är påtagligt i hans konst där både badande kvinnor och män framställs i målningar, grafiska blad och fotografier. Föreläsningen fokuserar på det sociala perspektivet i hans bilder av badande kvinnor i det sena 1800-talet.
Föreläsningen är en del av programverksamheten kring utställningen Edvard Munchs fotografier. Det experimentella jaget.
Föreläsningen hålls på engelska.
Föranmälan till: info@thielskagalleriet.se
Ordinarie entréavgift
Om MaryClaire Pappas
MaryClaire Pappas is a PhD Candidate at Indiana University specializing in modern European Art, with an emphasis on Scandinavian paintings, prints, and drawings. Her dissertation, "Imaging Modernity: Modernism between Norway and Sweden, 1910-1930" focuses on transnational artistic networks among Norwegian and Swedish artists in the early twentieth century. Her larger research interests include gender and modernism, representations of race and "otherness," and issues of identity. MaryClaire holds a Master's degree from Queen's University and has previously worked on the Catalogue Raisonné project for Edvard Munch's drawings at the Munch Museum in Oslo. She is currently completing dissertation research in Sweden as a Fulbright scholar and with funding from the Society for the Advancement of Scandinavian Studies Einar and Eva Lund Haugen Memorial Fund. She has also previously been awarded numerous grants including the Jean Monnet Centre of Excellence grant through the Institute for European Studies and the Vjotech Jirat-Wasiutynski Memorial Travel Fund.