Vernissage, Olof Sager-Nelson och hans samtida. Anywhere out of the world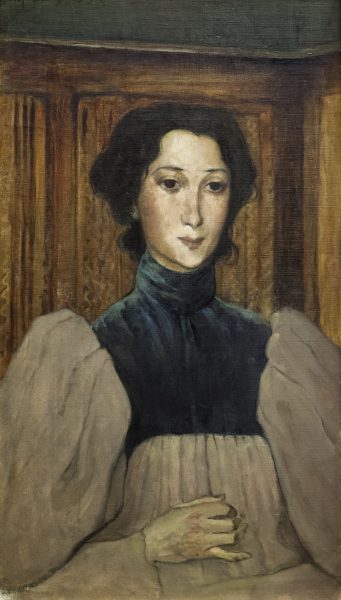 Olof Sager-Nelson (1868-1896). Porträtt av Fru Jeanne Eriksson, 1895.
Öppen vernissage klockan 12.00–17.00
Invigning kl. 14.00:
Presentation av utställningen, museichef Patrik Steorn.
Invigningstal, professor Ebba Witt-Brattström.
Musik, baryton Mattias Nilsson och pianist Lotta Larsson.
Suggestiva porträtt från bohemkretsarna i 1890-talets Paris fyller Thielska under våren. Olof Sager-Nelson (1868-1896) föddes i Värmland, utbildades i Göteborg och drogs till konstlivet på kontinenten, i Paris och i Belgien. Ernest Thiel köpte in flera verk av konstnären, och nu visas Sager-Nelsons porträtt äntligen tillsammans med ett rikligt urval av verk av hans samtida, främst nordiska konstnärer. Symbolismens porträttkonst utmärks av ett djupt intresse för människan och påminner oss om att mötet med en annan, är en möjlighet att vidga sin egen värld.
Utställningen pågår 27 februari – 5 juni 2016.
Utställningen är producerad av Göteborgs konstmuseum.