The Experimental Self: Edvard Munch's Photography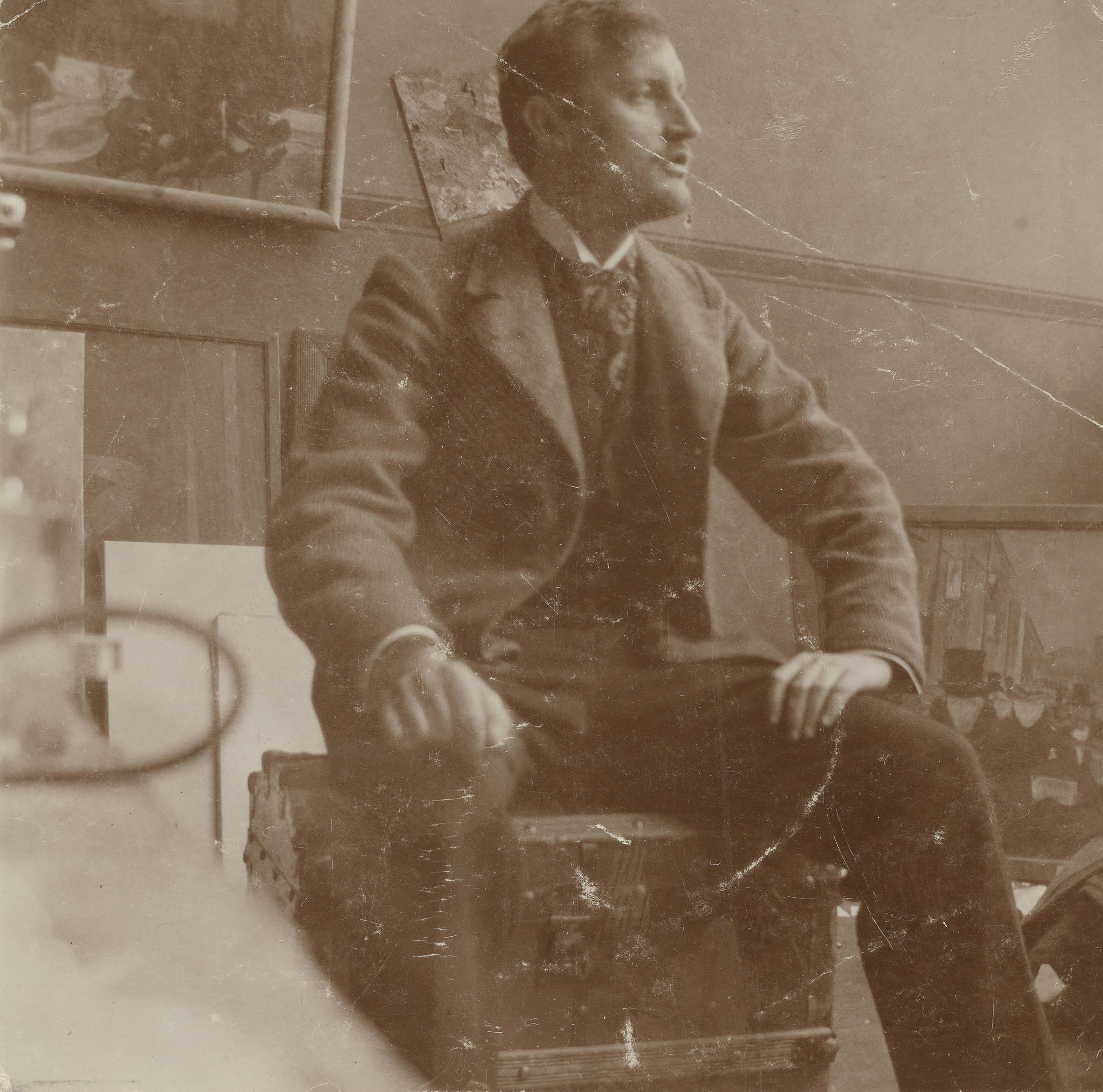 8 February-May 31, 2020
Edvard Munch (1863-1944) was one of the first artists to take "selfies." He pursued photography as an experimental medium and himself as an experimental subject. He explored the dynamics of layered imagery; unexpected areas of blank, disunified, or undefined form; and shadows that replace living bodies. These effects mirrored his formal strategies in painting and graphic works. An amateur, he did not exhibit his photographs. Munch's photographs have been dated to two periods, 1902 to 1910 and 1927 to the mid-1930s.
Munch took up photography in 1902, the year in which he and his lover Tulla Larsen ended a long relationship with a pistol shot that mutilated one of the artist's fingers. This event, and an accelerated career, triggered a period of increasing emotional turmoil that culminated in a rest cure in the private Copenhagen clinic of Dr. Daniel Jacobson in 1908-1909.  The second period of activity, from 1927 into the mid-1930s, was bracketed by triumphant retrospective exhibitions in Berlin and Oslo and by a hemorrhage in Munch's right eye, temporarily impairing his vision.  This was also the time that Munch tried his hand at home movies.
The exhibition is produced by  The American Scandinavian Foundation/Scandinavia House, New York in collaboration with Munchmuseet, Oslo.