The digital museum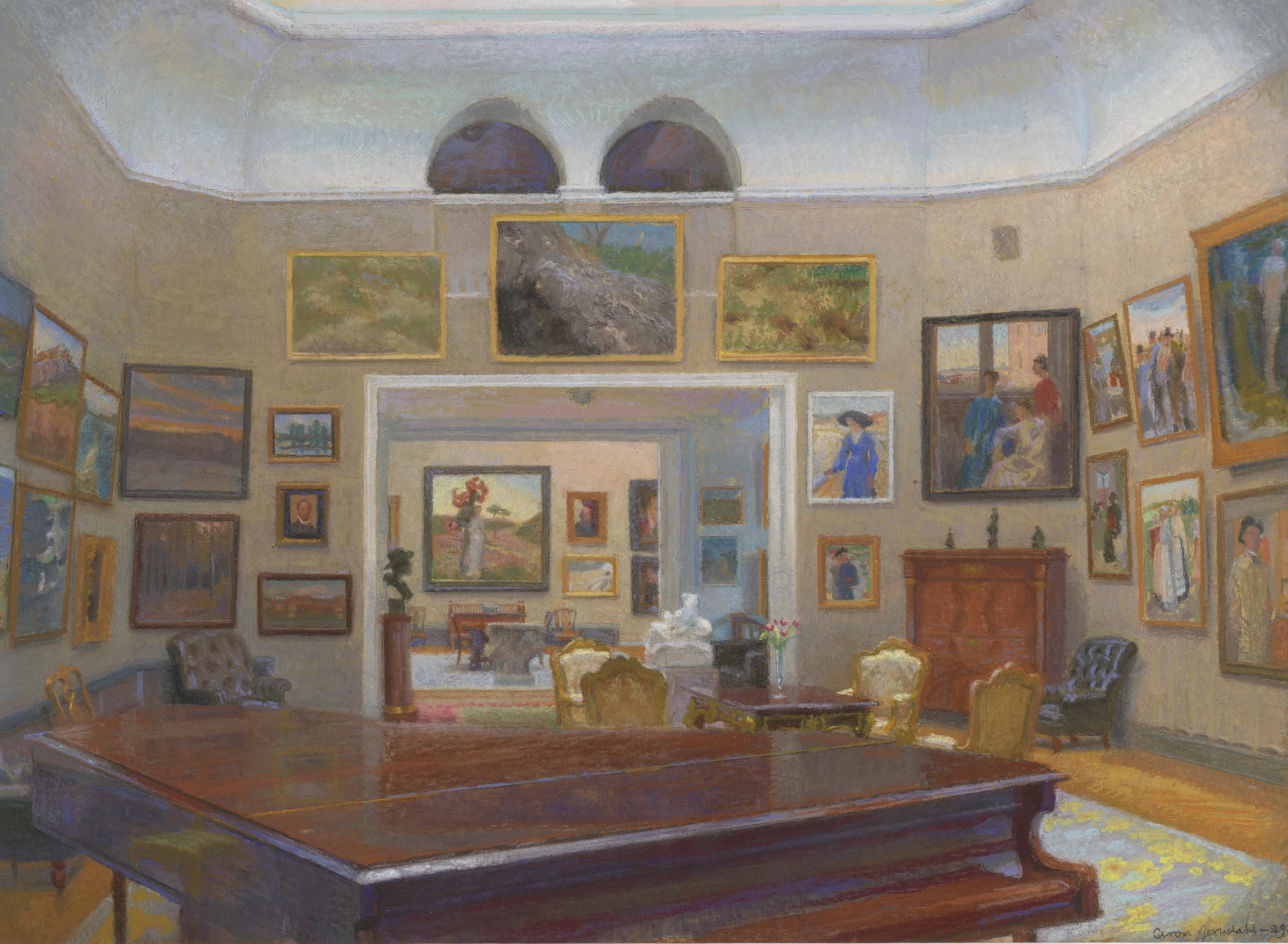 Discover the collection at the Thiel Gallery digitally
Search the collections and the archive
Welcome to explore the Thiel Gallery's collections on our new digital platform Search the collections and archive. Almost 6,000 objects are now available online which includes paintings, sculptures, graphics, sketches, furnitures, photographs, letters and other manuscripts.
Audioguide
Listen to the audio guide read by the actor Ingela Lundh and an introduction by the museum director Patrik Steorn right here on the website or download an app to your phone.
Listen to the audio guide here
Images on Wikimedia Commons
The Thiel Gallery releases images on Wikimedia Commons for the first time. The contribution consists of about 800 images of paintings, sculptures, etchings, lithographs and woodcuts from the Thiel Gallery Collection. The images are free to use for all purposes.
Artist biographies
Read more about some of the artists represented at the Thiel Gallery, such as Carl Larsson, Gustav Vigeland and Edvard Munch.
A Sound Installation
The Canadian artist Benny Nemerofsky Ramsay has based his sound installation on seven of these songs and paired them with as many works of art from the museum's collection of Nordic turn of the century art. He has written personal reflections - interludes - about the power of art, music and emotions. The soundtracks give the house and the artworks a voice and invites the visitor to a personal meeting with the museum.
Listen to the sound installation here
The architecture and sculpture park at the Thiel Gallery
The Thiel Gallery was built between the years 1904-1907 and the architect was Ferdinand Boberg. The park surrounding the building have sculptures by artists such as Gustav Vigeland and Auguste Rodin.