Upcoming exhibitions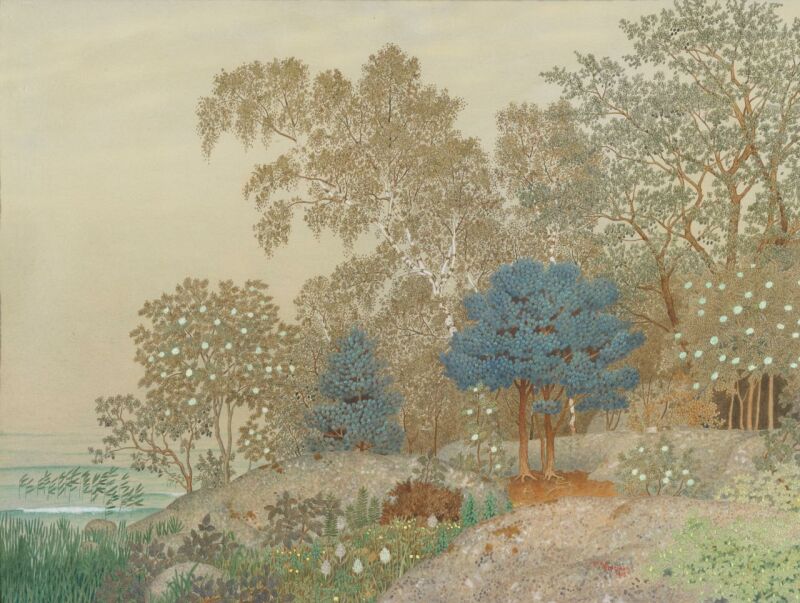 18 February–20 August 2023
The painter Oskar Bergman (1879–1963) is intimately linked to the Thiel Gallery and Djurgården. With 43 works, he is one of the most well-represented artists in the Thiel collection. Signe Maria and Ernest Thiel were crucial to Bergman's artistic career. In addition to purchasing his works, the Thiels offered him board and lodging in the Neglinge artist home in Saltsjöbaden, which they funded for a few years around 1900. Bergman became a close friend of his patrons, a friendship that continued even after Ernest Thiel had lost his fortune and was forced to sell his home and collection to the government. Bergman would visit Thiel on the island of Fjärdlång in the Stockholm archipelago to paint.
Djurgården's pastoral settings were especially dear to the artist. He spent his summers there as a child, and this was where he began studying nature. The old trees and woodlands on Djurgården are a recurring theme.
Oskar Bergman's oeuvre is characterised by detailed, atmospheric paintings in vibrant colours of typical Swedish pastoral and urban landscapes. He used mainly watercolours but also oil, gouache and graphite. Alongside painting, Bergman was a printmaker and illustrator. People rarely feature in his motifs. Instead, he portrayed forests, solitary trees, roads, fields and water in different seasons, along with wildflowers, picturesque city scenes and the archipelago.
Läs mer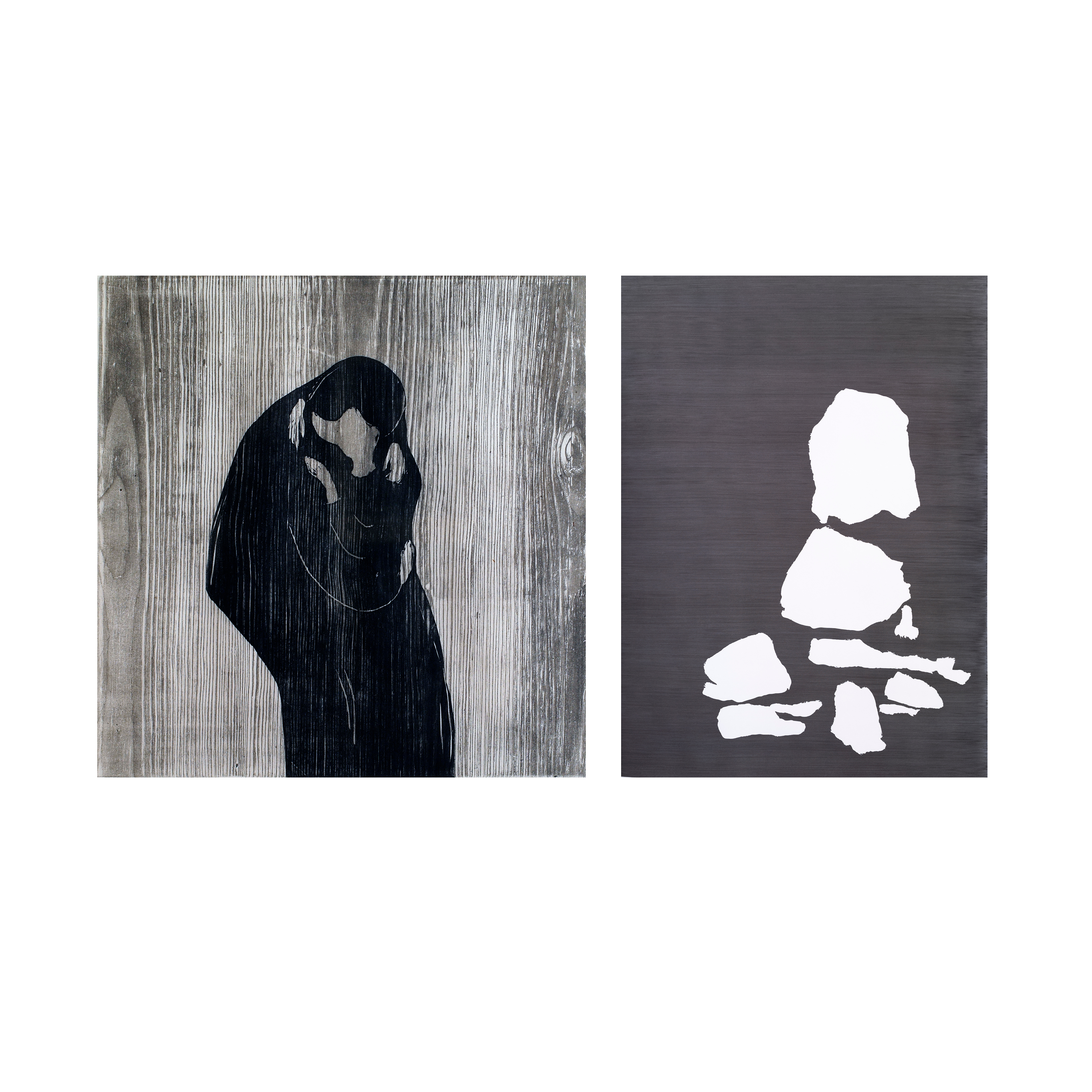 6 May–1 October 2023
In May, the Thiel Gallery opens a duo exhibition of prints by Andreas Eriksson (b. 1975) and Edvard Munch (1863–1944). Munch was a favourite of Signe Maria and Ernest Thiel, and their collection includes nearly all of the Norwegian artist's prints. It is with great pleasure we now present a large selection of these, in dialogue with works by Andreas Eriksson. Eriksson is a renowned contemporary artist who represented Sweden at the Venice Biennale in 2011 and has had solo exhibitions at Bonniers Konsthall, the Nordic Watercolour Museum in Skärhamn and the Museum of Sketches in Lund. Best known as a painter, he has also made prints since his late teens.
This exhibition highlights the distinct style of both artists, but also shows how they each bring out new qualities in the works of the other. Juxtaposing Eriksson and Munch in a free format dissolves the notion of a linear art history. The images are liberated from their habitual contexts. When the works from different eras are close together, new mutual relationships are forged.
Läs mer