Upcoming exhibitions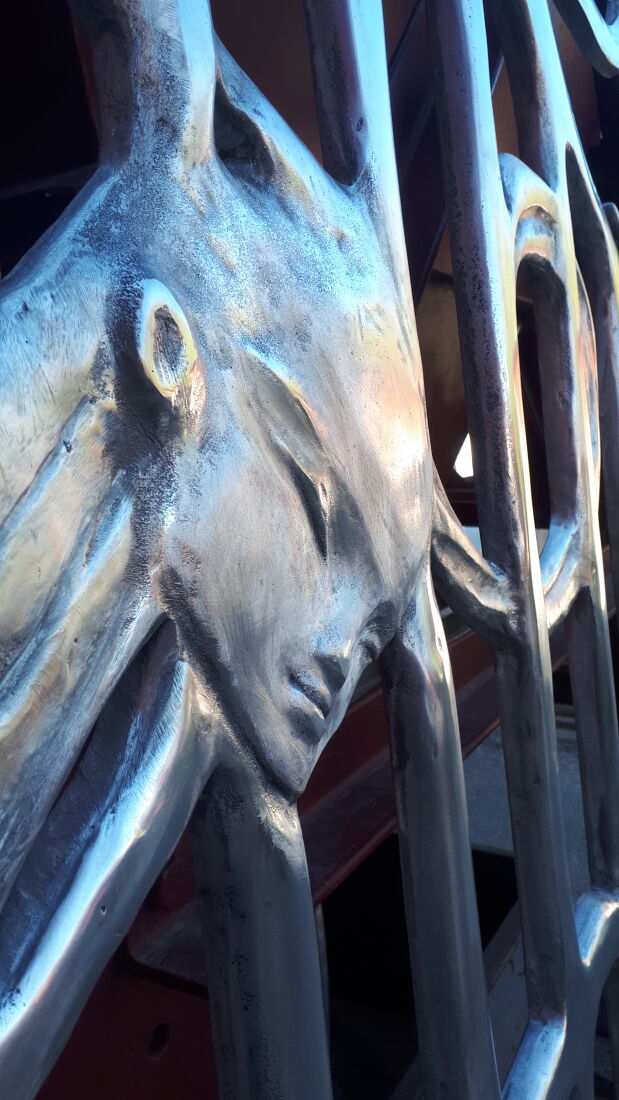 8 juni–6 oktober 2019
The summer park exhibition presents three contemporary Swedish artists: Christian Andersson, Fia Backström och Linda Pedersen. They have in different ways challenged the history and tradition of ideas of the Thiel Gallery in an exhibition which evolves around activism, climate issues, virtual reality, changes of perspectives and fictive characters.
Christian Andersson (b.1973) lives and works in Malmö and Paris. Andersson's driving force is to share his hypotheses and thoughts and thus introduce a more diverse perception of the environment. In the park at the Thiel Gallery he has bee working in dialogue with, and made additions to, the permanent art collection. Selected exhibitions: Galleri Nordehake, Moderna Museet, Palais de Tokyo, Biennale de Lyon.
Fia Backström (b.1970) lives and works in New York. Backström is interested in the contexts and circumstances an art exhibition encompasses, such as the relationship between the art work and the audience. Backström often works site-specificly with questions about the collective and image production. In the exhibition she has taken interest in how contemporary climate activism and nationalism may have roots in national romantic ideas. Selected exhibitions: Marabouparken, Moderna Museet, Venedigbiennalen, Serpentine Gallery.
Linda Pedersen (b.1987) lives and works in Stockholm. Pedersen works with large-scale figurative sculptures in spatial installations containing several different mediums such as video, drawing, and found material from nature. In the exhibition she displays a large sculpture which relates to the architecture of the Thiel Gallery and addresses issues of security and alienation. Selected exhibitions: Loyal Gallery, Galleri Thomassen.
GARDEN TALES, Contemporary Swedish Sculpture, is curated by Kamarade,  for the third time invited by the Thiel Gallery to create a dynamic dialogue with the museum and its art historical context. Kamarade has made art exhibitions and projects since 2010. Kamarade is directed by art historian Amelie Edlund, graphic designer Maja Kölqvist and artist Anna Kleberg Tham.
Guided viewings
Sunday 9 June 13.00
Saturday 15 June 16.00
Viewings are led by Amelie Edlund and Linda Pedersen
Transport
Bus 69 (towards Blockhusudden), SL-boat nr 80
Opening hours: Tuesday­-Sunday 12.00-17.00, Thursday 12.00-20.00, closed on Mondays
Free entrance to the park, admission fee for the gallery.
The Thiel Gallery is not adapted for visitors with reduced mobility but the park is accessible for visitors with reduced mobility.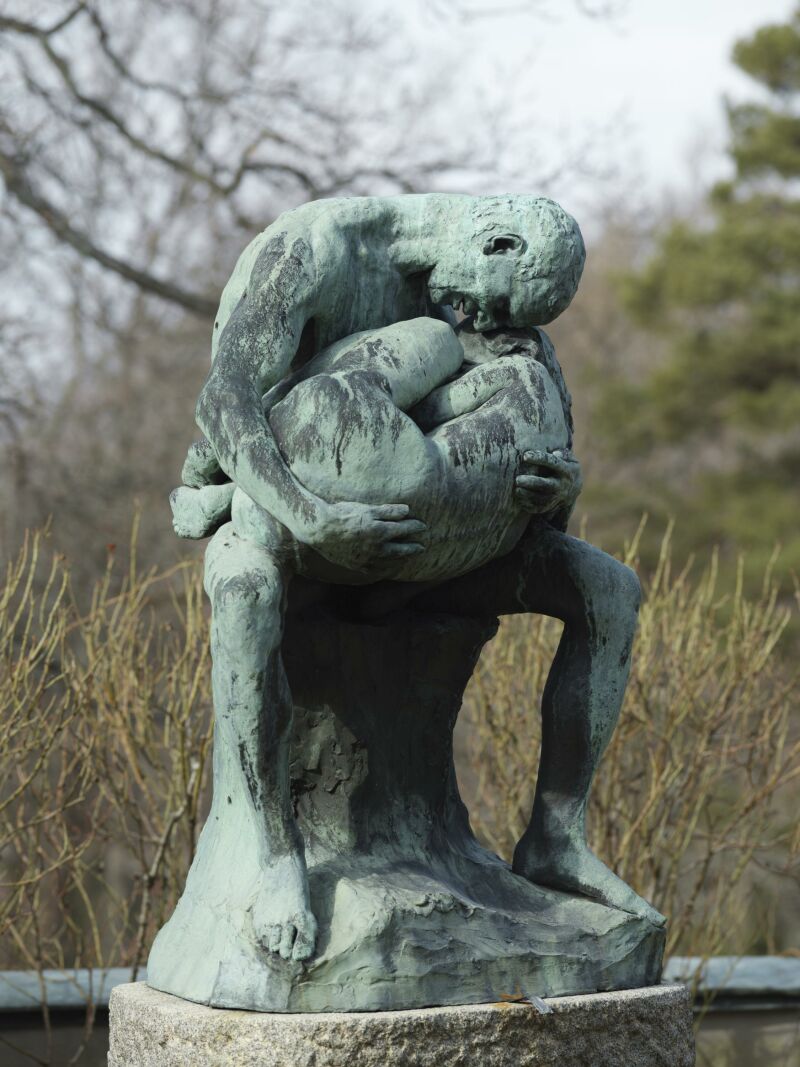 June 15 - September 29, 2019
The human condition, eroticism, and melancholy were constant themes in the artistry of Norwegian sculptor Gustav Vigeland (1869-1943). His sculptures are characterized by an intense harshness, often with dark and complex motives, and they portray the intricate nature of emotional life and human relations.
After living a Bohemian life in Europe in the 1890s, Vigeland came back to Norway to create portraits and innovative monuments during the beginning of the 20th-century. The last decade of his artistry was dominated by the immense project of the Vigeland installation in Frogner Park, Oslo – an installation that, to this day, still attracts a great number of visitors.
The Thiel Gallery has with eight bronze sculptures the largest collection of Vigeland's art outside of Norway. Ernest Thiel supported Vigeland in a critical state of his artistry, and their connection forms an exciting part of the Swedish-Norwegian cultural heritage. With this exhibition, the Thiel Gallery is part of the celebration of the 150 year-anniversary of Gustav Vigeland. The exhibition is a collaboration with the Vigeland Museum in Oslo, and thanks to generous loans, the Thiel Gallery has the pleasure of giving the Swedish and international audience the experience of Vigeland's art in Stockholm, with sculptures from 1890–1940.
October 12 2019–January 26 2020
Thielska is planning for a retrospective and thematic exhibition with Karin Frostenson (b. 1946), with works from 1960–2018. Frostenson belongs to the early sixties generation of cross-border visual artists. She worked early on to include series in her artistry and is particularly known for social-critical paintings and the work with the underground newspaper Puss. Together with, among others, Lars Hillersberg, Lena Svedberg and Carl-Johan de Geer, Karin Frostenson contributed with some fifty series and illustrations. References from advertising and commercial images are mixed with old photographs, satire, Japanese woodcuts and Western art history. Natural painting, portraits and satire are themes that link to the collections at Thielska Gallery, but there is also a personal connection to the house as Karin Frostenson is the grandchild of Ernest Thiel.