Ernest Thiel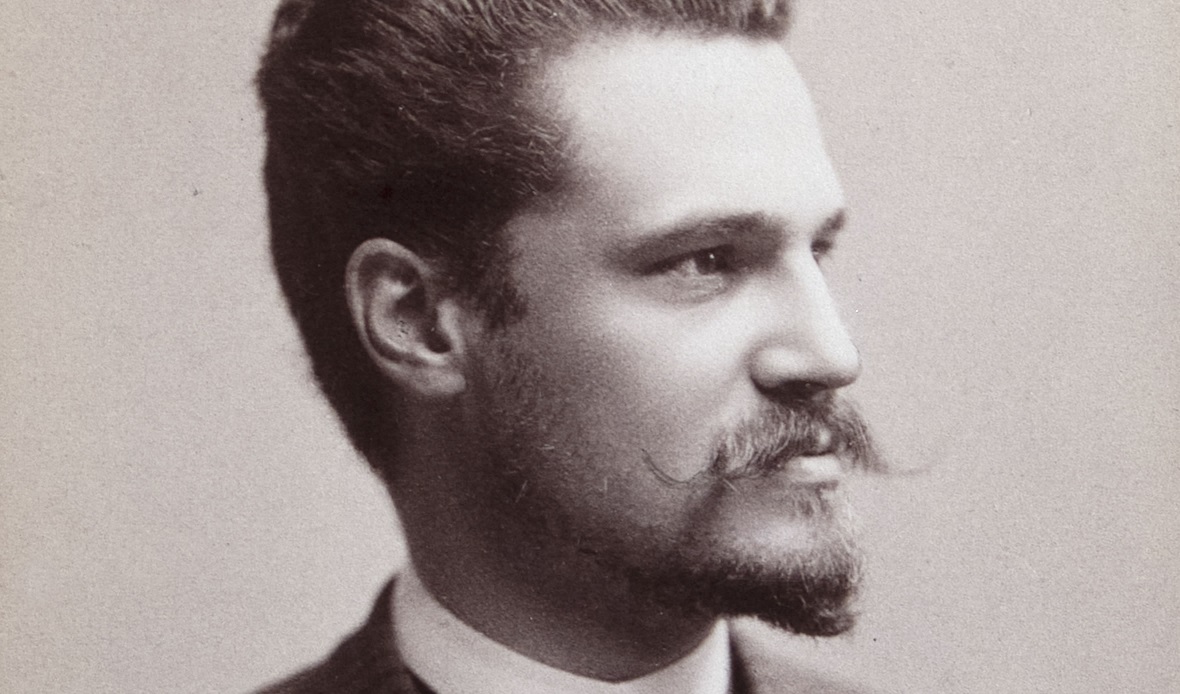 Ernest Thiel was born in the Swedish town of Norrköping in 1859 and died in 1947 in the Stockholm suburb of Djursholm. His father was an engineer at a textile factory in Norrköping, a Roman Catholic from a Walloon family. His mother, Fanny Thiel (née Stiebel) was a German Jewess who had moved to Sweden when she was young.
Education and Career
After attending secondary school, Ernest Thiel was sent to Hamburg at the age of 15 to gain work experience in a bank. By 1877 he was back in Sweden and joined the staff of Stockholms Enskilda Bank. He made a successful career in the banking world and became one of the country's leading merchant bankers.
In 1891 he started his own firm under the name Stockholms Kredit- och Diskontförening which was responsible for financing a succession of new businesses. By the mid 1890s he had become one of the wealthiest men in Sweden.
Marriage
In 1884 Ernest Thiel married Anna Josephson and, through this marriage, became brother-in-law to the famous publisher Karl Otto Bonnier. Through Bonnier he came in contact with the leading artists and writers of the time. Thiel was not particularly contant in this company and was regarded as a rather sombre and arrogant figure. He regarded himself as "…something that is extraordinary and dangerous in my own epoch, namely a banker with a mind of his own".
In 1896 Ernest Thiel fell in love with his wife's lady companion Signe Maria Hansen. They married in 1897 and moved to an apartment on Stockholm's fashionable Strandvägen.
Artists and Writers
Signe Maria was used to the company of artists and writers and Thiel was rapidly introduced to her circle. At her suggestion he started to read Friedrich Nietzsche and he produced several translations of the philosopher's works.
Thiel funded a luxury edition of Nietzsche's "Also sprach Zarathustra", designed by Henry Van de Velde, as well as funded a Nietzsche archive in Weimar in Germany.
In 1896 Ernest Thiel purchased his first large-scale painting, Bruno Liljefors' Morning Mood by the Sea [Morgonstämning vid havet]. He continued collecting paintings and soon his apartment on Strandvägen became too small to house them all.
"I want a home that is decorated with pictures on all the walls, a home that is pleasing and that makes me want to live there", Thiel said to Ferdinand Boberg, the architect whom he had chosen to design his new home.
During the years 1904-1907 Ernest Thiel had a palatial house built on a hill at Blockhusudden in the royal park of Djurgården to house his family and his great art collection.
In his role as a patron of the arts, Thiel supported artists of his own generation, most particularly those that belonged to the Swedish Artists' Society, Konstnärsförbundet. Almost all of these artists became friends of his, notably Eugène Jansson, Carl Larsson and Bruno Liljefors. There were Danish and Norwegian artists who visited Thiel at his gallery too, including Edvard Munch. The writers that he favoured most were Oscar Levertin, Verner von Heidenstam and Hjalmar Söderberg.
Between 1910 and 1924 Ernest Thiel lived alone in his gallery. During the First World War he had lost a large part of his fortune and to solve his debts, he proposed that the Swedish government should purchase the building together with the art collection and the furnishings. An agreement was reached and, on 26th January 1926, The Thiel Gallery opened to the public.