Upcoming exhibitions
Andreas Eriksson och Edvard Munch. Pick Up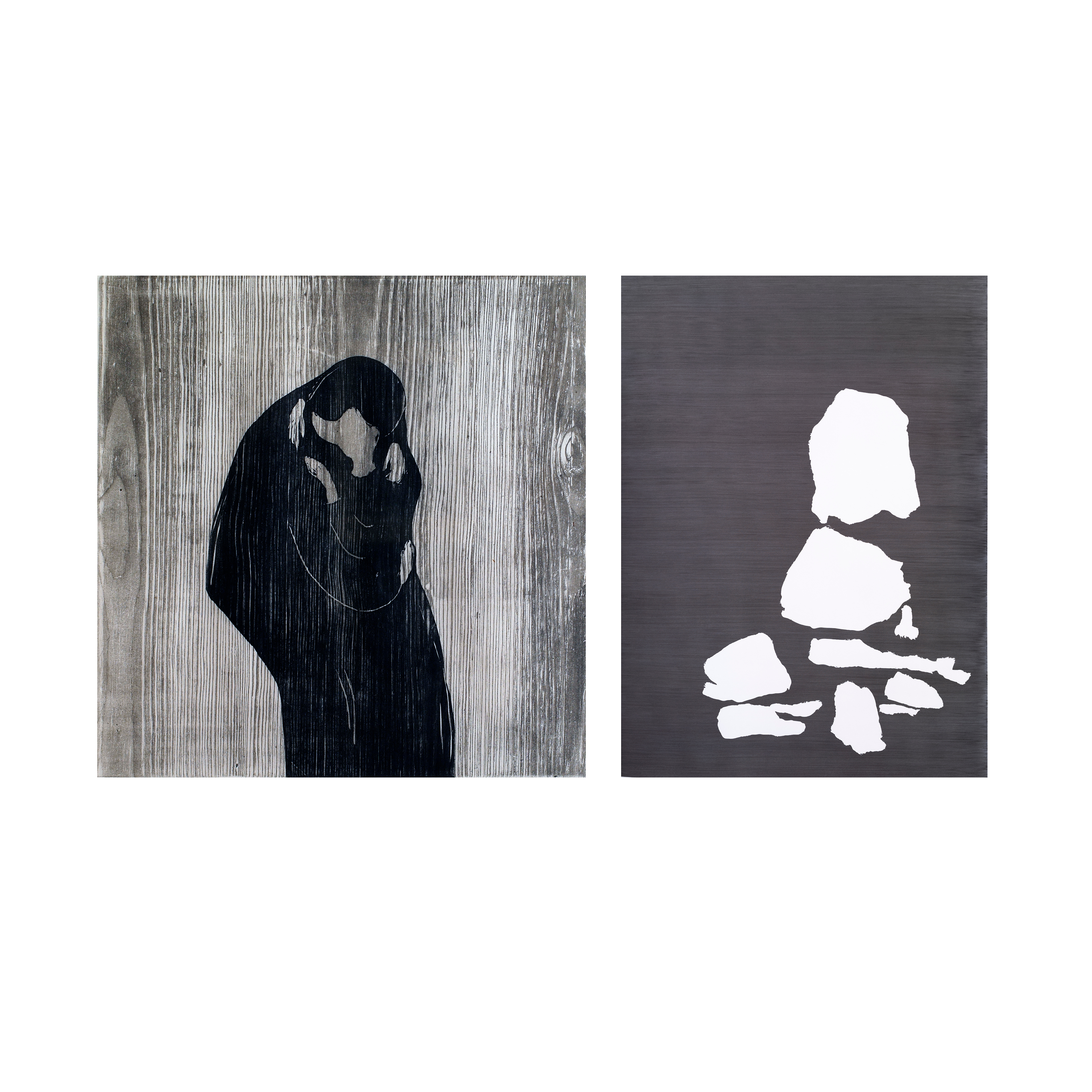 6 May–1 October 2023
In May, the Thiel Gallery opens a duo exhibition of prints by Andreas Eriksson (b. 1975) and Edvard Munch (1863–1944). Munch was a favourite of Signe Maria and Ernest Thiel, and their collection includes nearly all of the Norwegian artist's prints. It is with great pleasure we now present a large selection of these, in dialogue with works by Andreas Eriksson. Eriksson is a renowned contemporary artist who represented Sweden at the Venice Biennale in 2011 and has had solo exhibitions at Bonniers Konsthall, the Nordic Watercolour Museum in Skärhamn and the Museum of Sketches in Lund. Best known as a painter, he has also made prints since his late teens.
This exhibition highlights the distinct style of both artists, but also shows how they each bring out new qualities in the works of the other. Juxtaposing Eriksson and Munch in a free format dissolves the notion of a linear art history. The images are liberated from their habitual contexts. When the works from different eras are close together, new mutual relationships are forged.
Not only does the now living artist pick up where the older artist left off, but Munch's pictures unfold and converse with Eriksson's. It is not a matter of tracing a linear development, but of achieving a retake. By alternating between contrasts such as figuration and abstraction and mere allusion, new aspects can be unveiled and come to life in the rooms. Some works reflect each other. A tree by a young Eriksson meets Munch's Oak from 1903, the same questions are repeated over the years.
The exhibition will be shown in the Söderberg Room and the adjoining passage, and in the Tower Room. An intimate setting congenial to both artists.