Fully booked. JOBS SISTERS: Gunnar Kaj about engineering with real and printed flowers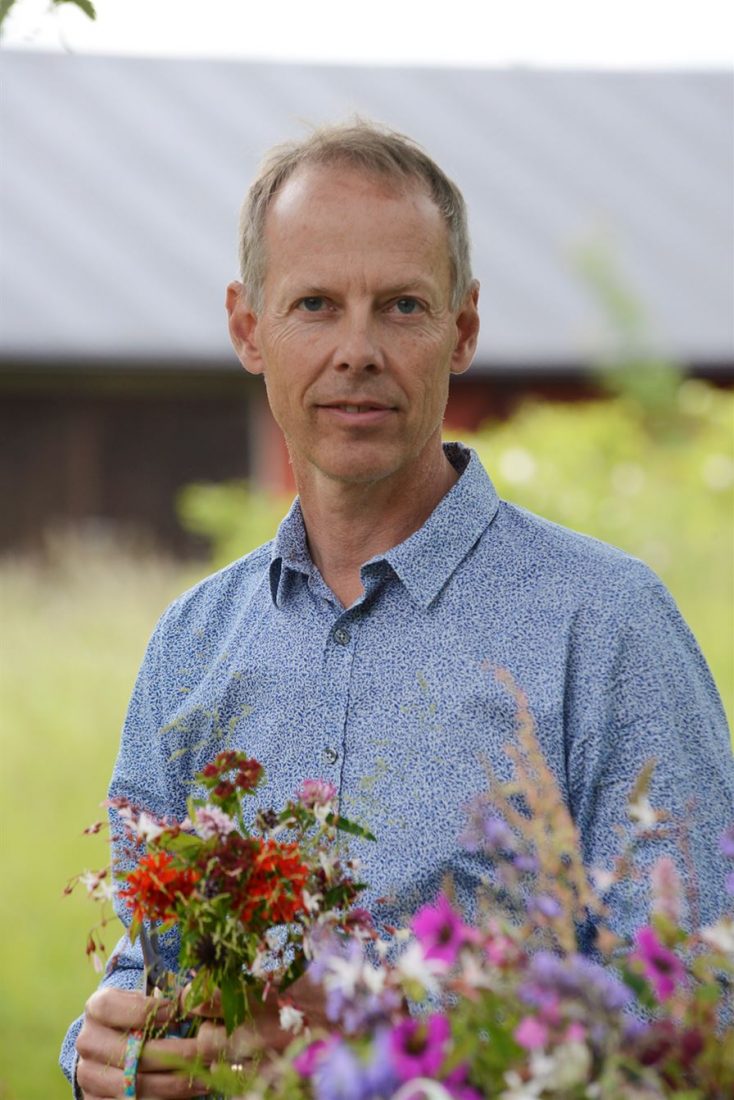 The lecure is fully booked.
"I want it to bloom all year round"
Welcome to an evening with the flower artist Gunnar Kaj who talks about his staging of the exhibition Systrarna Jobs - ceramics and textiles. Pattern fun and flower art (Feb 23 - June 2, 2019). At Thielska, Gunnar Kaj has created environments where ceramics and textiles meet vegetation, the exhibition aesthetics that has become his signature. In the lecture he will talk about the exhibition form as an art form and about his own long love relationship with the sisters' artistry. He will show examples from his many exhibitions in castles and gardens around Sweden. Like Lisbet Jobs and Gocken Jobs, Gunnar Kaj has his roots in Dalarna where the patterns with the wild flowers from the Swedish flora are a local pride and a matter of course. With the goal to bring out and showcase the sisters' patterns for a larger and younger audience, he was one of the three who for some years in the 1980s and 90s owned and operated the Job shop in Old Town.
About Gunnar Kaj
Educated at Konstfackskolan. Author of several books on the art of using and arranging flowers. For 14 years he was responsible for the flower arrangements at the Nobel Banquet. Many remember his green scenography for Thielska Gallery's artistic flowering exhibition. Art Nouveau from Rörstrand 1895–1920 a couple of years ago.
Regular entrance fee applies.
The lecture will be held in Swedish.
Preregistration
info@thielskagalleriet.se