Previous exhibitions
Eternal Bloom! Bead Art and Crafted Nature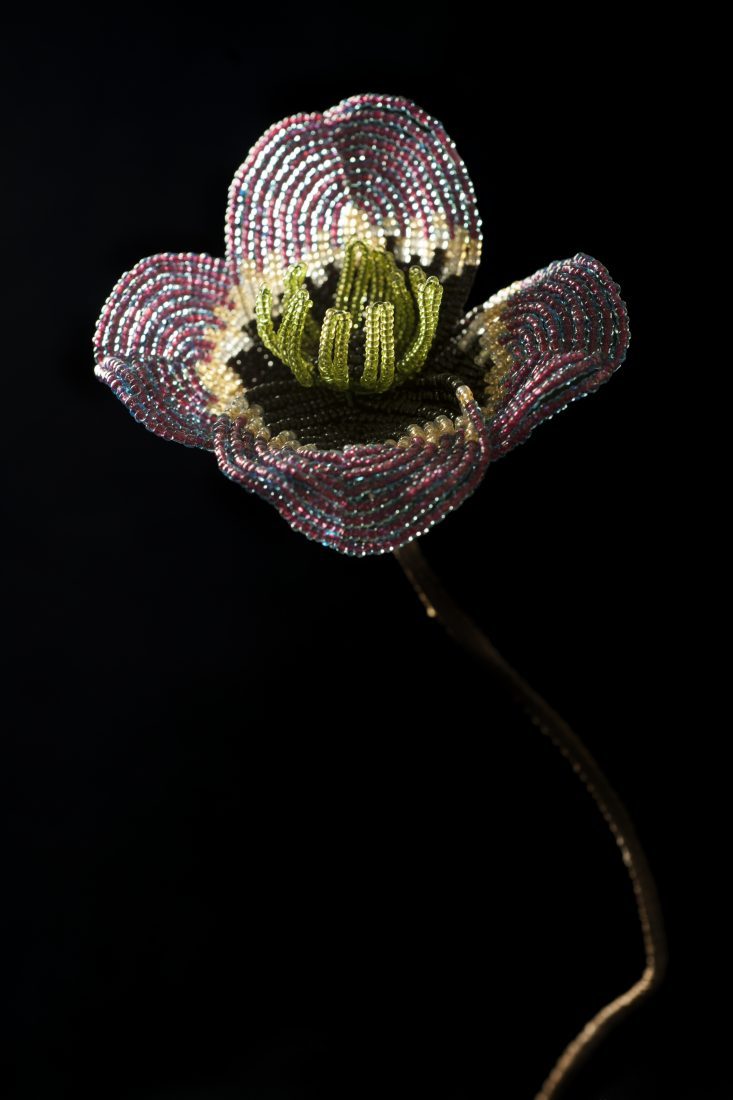 October 3, 2015 – February 14, 2016
The Thiel Gallery is blossoming! Nature is on the museum's doorstep with the woody glades, flowering meadows and seasonal changes of Djurgården. Now we are opening the doors to floral delight of another kind, with handmade flowers made of glass beads and wire.
The glistening bead blossoms are combined here with salvaged nature in striking installations by the floral artist Gunnar Kaj, who has been in charge of floral decorations at the Nobel Banquet for many years. Twigs, leaves and seed pods in the arrangements were gathered in the parkland around the Gallery. Beadwork has a long tradition in Europe. Ragnar Levi, science journalist and author, has brought the beaded flowers to light by studying their history and building a unique collection dating from the 19th century to today. A rich selection of works from his collection are shown here together with his texts.
Today, beadwork flowers is an almost forgotten craft. But a century ago, memorial flowers made of Venetian and Bohemian beads were common in many European countries, all the way up here in the North. Beads on wire are still worked into floral decorations for weddings and funerals all over the world.
The art collection at the museum is full of plant life: Carl Larsson's azalea, Oskar Bergman's flowering skerry meadows, and Ester Almqvist's Småland forests. Karl-Axel Pehrson's mysterious plants bedeck a dome, and The Knight and the Maiden are standing in a field of seeded dandelions in a painting by Richard Bergh.
Flower arrangements have probably adorned the rooms here at the Thiel Gallery over the centuries. At the Rose Masked Ball in 1907, the walls were covered with flowers, and the doorman strewed the guests with rose petals as they arrived. The exhibition invites you to a sensual experience and features an exceptional craft inspired by nature. Together, these eternal blooms and finds from nature portray life's many phases: to bud, blossom, wilt and remember.
Welcome!