Axel Törneman
Bohemia and modernity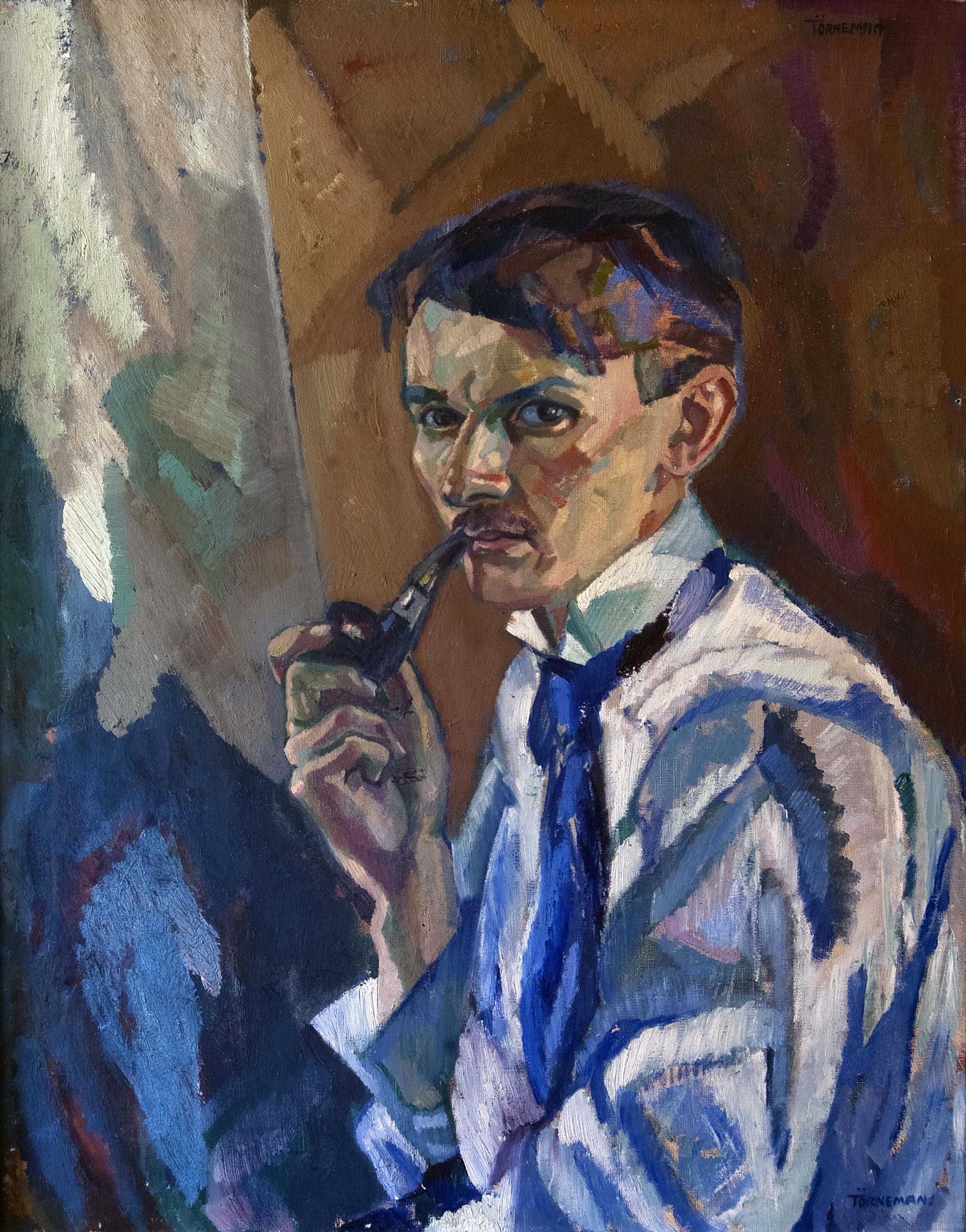 6 February 2021 - 6 June 2021
Dramatic compositions and motifs in bright colours are characteristic of Axel Törneman's (1880–1925) art. The paintings from his early period capture the spirit of the fin-de-siècle and were considered to represent a new decade. But he remained a bohemian, an outsider, whose escapades beyond the aesthetic framework are largely forgotten today.
Axel Törneman's artistic breakthrough came in Paris, where he embraced the bohemian lifestyle. His first international success was the painting Bretons, which was both abhorred and admired at the Autumn Salon in Paris in 1905. In Sweden, he is best remembered for his dazzlingly colourful Night Café. The electric lighting and the absinthe-clouded eyes of the cafe guests were associated with modernity and decadence. Törneman became a pioneer of Swedish modernism and won his first general acclaim on his home territory in 1907, when Ernest Thiel bought Night Café. Thanks to generous donations, the Thiel Gallery today has one of Sweden's largest collections of Törneman.
This exhibition gives a broad idea of an evasive and contradictory artistic practice that has been all but forgotten. It spans from early works in Paris and Brittany, over an extensive production of book covers and caricatures, to monumental paintings that blend underground scenes, social life and mythology. Featuring 78 pieces, this is the most comprehensive presentation of Axel Törneman in fifty years.
Exhibition curator is Adam Korpskog, Master's degree in Art history.
The exhibition is shown partly at the first floor in the rooms that previously were the Thiel family's bedrooms, and partly upstairs in the Salon and Munch room. In relation to the exhibition, a catalogue is produced with a text by Adam Korpskog and with support by Kungl. Patriotiska Sällskapet.