Artistic blossoming. Art Nouveau at Rörstrand in 1895–1920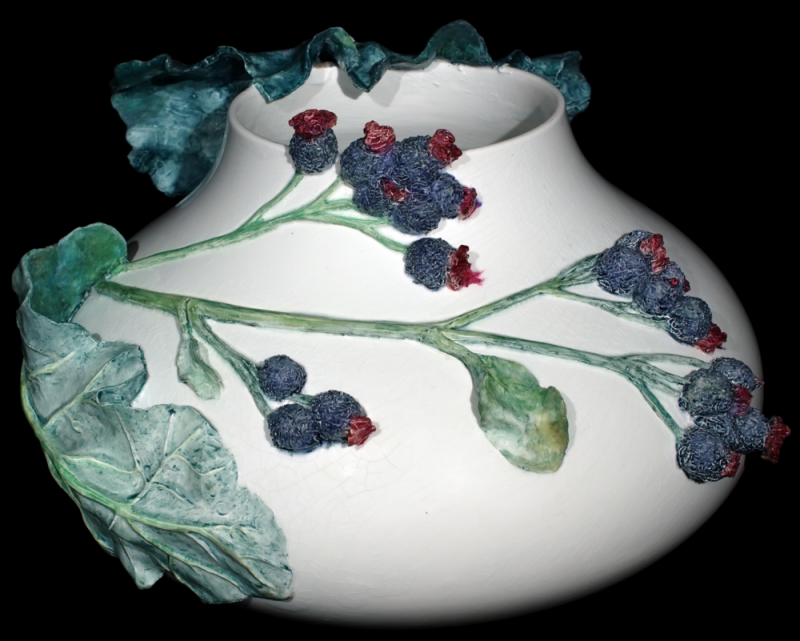 February 18 – June 4, 2017
Sinuous shapes inspired by nature characterizes the arts and crafts of Art Nouveau or Art Nouveau style, in 1900. The pottery is full of birds hovering in the air, crawling crustaceans, fish and algae from the underwater world. Trees and vegetation from the forest and land meet with insects, weeds and flowerbeds. The design is inspired by the Swedish countryside, Japanese imagery and European decorative arts.
Rörstrand was one of the porcelain factories that welcomed artists in the industry. The pottery had great success and was shown at exhibitions and sold in international stores. The glistening glaze and elegant forms that grew out of the creative and experimental environment are a great source of inspiration also today.
The exhibition shows Rörstrands art pottery, with deposits from an important private collection in a lush staging signed by Gunnar Kaj. Nature's splendor that adorn vases, bowls, dishes and urns will meet real vegetation installations in the halls of Thiel Gallery. Many of the exhibition's pieces were in the forefront of industrial art exhibitions and are now displayed after a long beauty sleep.
The exhibition is based on Markus Dimdal´s newly released book Art nouveau från Rörstrand: konstkeramiken 1895–1926 (Art Nouveau at Rörstrand: The art pottery in 1895–1926), Arvinius+Orfeus Publishing, Stockholm, 2016.
Artistic blossoming, walltexts
Alf Wallander´s vase or flower pot with thistle motifs with underglaze paint on earthenware from December 1895 was one of the artist´s first ceramic pieces. 
Open inauguration at 2PM on 18th of February
Warm welcome!