Araki/Zorn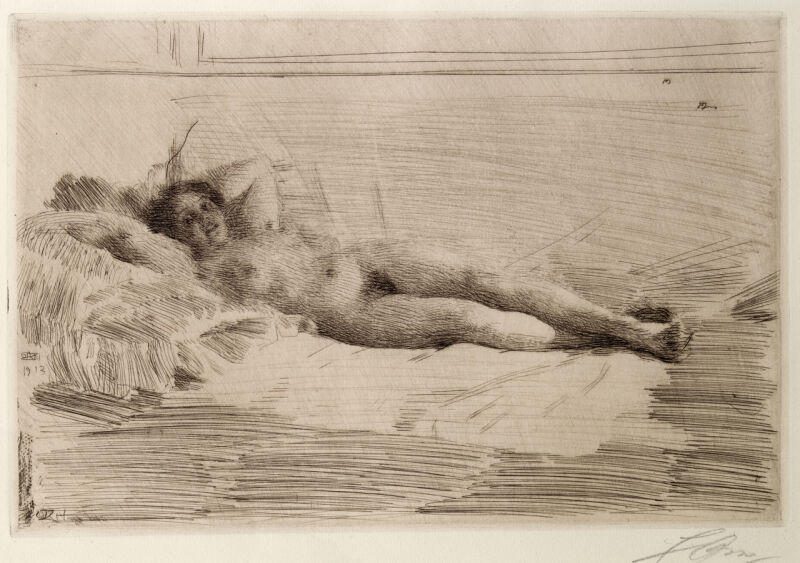 December 21, 2012 – February 3, 2013
Nobuyoshi Araki is one of the world's most renowned photographers. He has been called the Mapplethorpe of Japan. His images, which are often on the boundary between documentary and staged photography, frequently portray nude women and social taboos. The female body has been a popular subject in art for thousands of years. Women as objects of the male gaze is a topic to constantly highlight, discuss and challenge. Araki's photos of women are ambiguous, taking impressions from a millennium-old Japanese tradition, and ancient culture with male and female roles. The women are often looking straight at the viewer, with a strong erotic undercurrent. Other images have a stricter, not to say, restrained eroticism, enhanced by dress codes and various attributes. Bondage is a phenomenon that incorporates both aesthetics and sexuality with roots going back centuries in Japanese tradition. Araki's photographs also portray Tokyo, everyday settings and the people and customs of times gone by. But also the new Tokyo with its extremely urban lifestyle.
Anders Zorn's etchings contributed greatly to his enormous success. Inspired by artists such as Rembrandt, he developed his etching technique to a state of virtuosity, building his images with dense grids of fine lines. Images that, to keep up with the production of photography at the time, were made rapidly and featured strong contrasts, nuances and shadows. His buxom female figures were often sensually portrayed in the Swedish countryside, with water and Nordic light, and in relation to Swedish rural customs. Outdoor nudity became typical of Zorn's figure studies for which he is perhaps most famous today. His etchings capture the fleeting moment, the faces and bodies of the women are often portrayed with erotic undertones, set in nature our everyday environments. But Zorn's etchings also include contemplative portraits, with the model in self-absorbed pensiveness.
This exhibition juxtaposes images from Araki's series A's Lovers, Diary Series and Tokyo Summer Story with a unique selection of etchings by Zorn that have never previously been shown.
Nobuyoshi  Araki (b. 1940) was born in Tokyo and studied photography and advertising in his youth. He has produced more than 300 books of photography, including Sentimental Journey and Winter Journey, with acclaimed photos of his deceased wife, the essayist Yōko Araki, Tokyo Diary, A's Lovers, Bondage Series and Famous People, in which he portrayed celebrities such as Björk and Lady Gaga, who are both among his admirers. Araki's life has been portrayed in Travis Klose's documentary Arakimentari from 2005. His works are represented in museum collections all over the world, including Tate Modern in London and the Museum of Modern Art in San Francisco.
Anders Zorn (1860–1920) is recognised as one of the greatest Swedish painters at the turn of the previous century. He studied at the Royal Academy of Art in Stockholm in the late-1870s and was one of the very few Swedes to have international success at the end of the century. He was celebrated as a portrait painter, especially in the USA, initially for his watercolours but eventually also for his oils and prints.
Anders Zorn is represented in the collections of all major Swedish museums but also abroad, including at the Musée d'Orsay in Paris and the Metropolitan Museum of Art in New York. All in all, Zorn produced 289 prints, of which 177 are in the Thielska Galleriet collection.