The Thiel Gallery launches a new digital platform "Search the collections and the archive"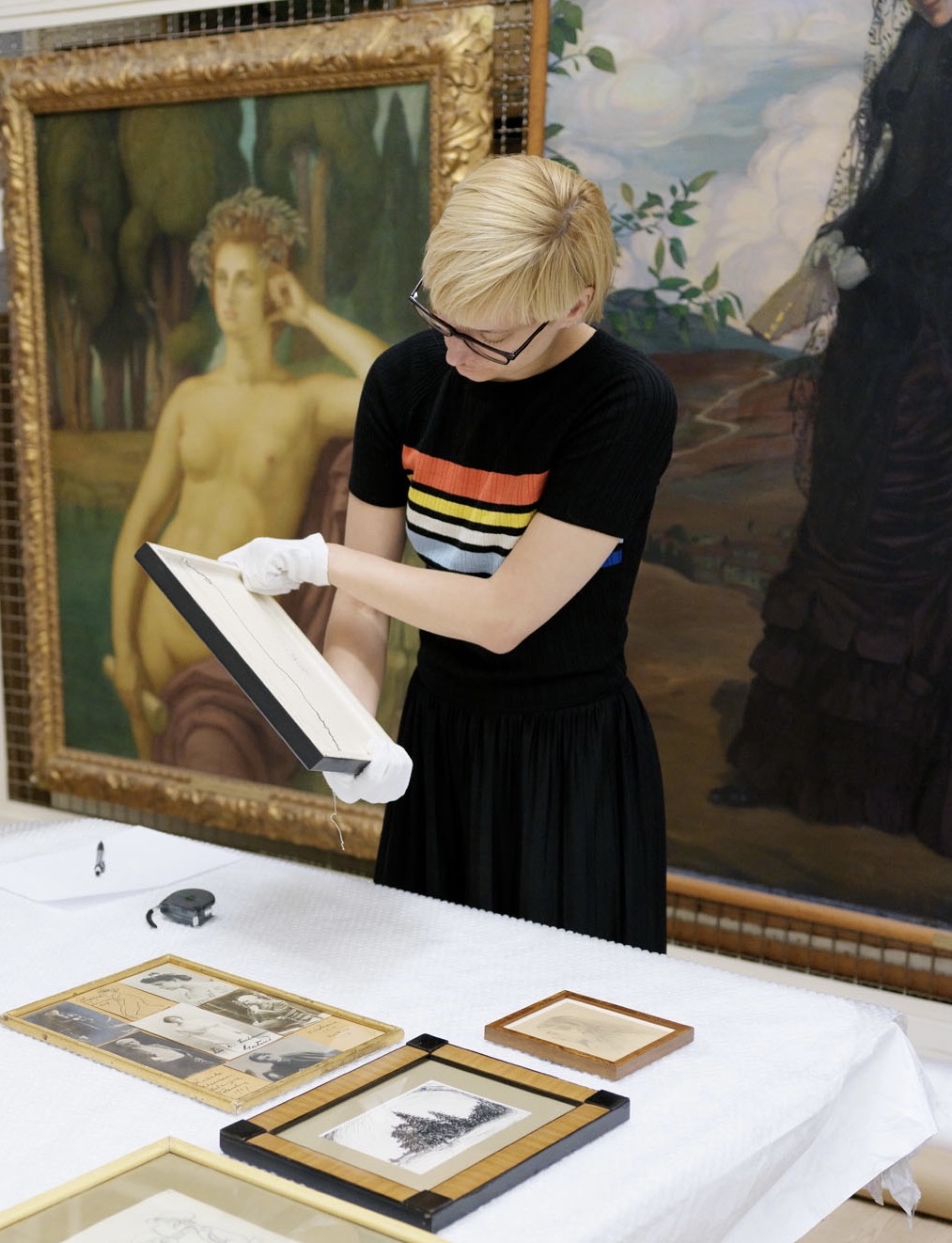 The Thiel Gallery launches a new digital platform for its collections and archive. The museum's art collection, handicrafts and design collection, along with the archive, are searchable here. The latter includes the letter collections of Ernest Thiel and artist Richard Bergh.
The new digital platform is part of the project Home Museum as a digital cultural heritage – the Thiel Gallery financed by Riksbanken's Jubilee Fund. The platform is developed in collaboration with the Swiss company Zetcom and includes almost 6,000 objects: painting, sculpture, graphics, sketches, furniture, handicrafts, photographs and a rich correspondence, including letters with the author Hjalmar Söderberg - Ernest Thiel's most faithful friend.
The category handicrafts and design includes furniture, glass, porcelain and textiles. Over 500 works of art have been photographed during the project to complete the documentation. Among the new pictures are, for example, Albert Engström's 65 original drawings for the comic paper Strix.
Ernest Thiel's private home sold to the Swedish state in 1924
Ernest Thiel's combined private home and art gallery was sold to the Swedish state in December 1924 and the following year the Thiel Gallery museum was opened to the public. The furniture and fixtures were cataloged in 1929–1930, and a recent inventory showed that the objects largely corresponded to what belonged to the original collection. Over the years, the collection has expanded with donations and purchases.
It is possible to download the images in JPG format in medium resolution and a larger part of the archive material is also downloadable as PDF files. Copyrighted works of art are included on the platform, but with markings according to Visual Copyright Society in Sweden (formerly BUS) or equivalent organization. In these cases, it is the user's responsibility to report usage. For newspaper clippings, 115 years apply after the date of publication, ie the same guidelines that the Royal Library follows when digitizing Swedish daily newspaper pages. Copyright otherwise applies during the author's lifetime and 70 years thereafter.
Our purpose is to continuously enrich the platform with content. Biographical information, image analyzes and other forms of descriptive texts will be gradually added. The platform is aimed at both researchers and the public.
Search the collections and archive here
For a register of the contents of the archive, including the unpublished material, please contact kommunikation@thielskagalleriet.se
This slideshow requires JavaScript.