Opening Gustav Vigeland. The power and feeling of sculpture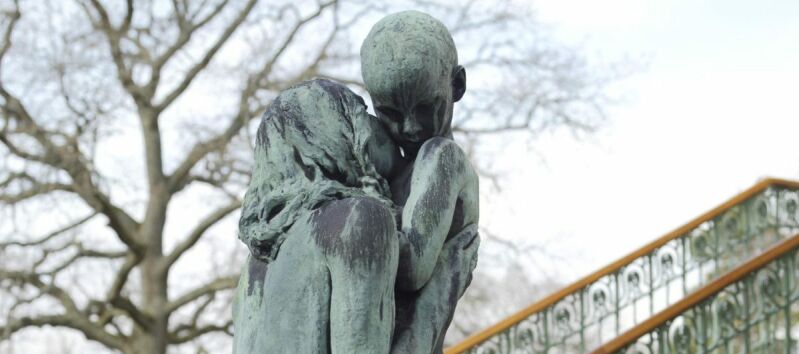 Inauguration 2 ´clock in the Salon
Welcome by museum director Patrik Steorn
Magnus Billström will perform a couple of Nordic romances accompanied by pianist Bo Ericsson at Ernest Thiels´s grand piano
The human condition, eroticism, and melancholy were constant themes in the artistry of Norwegian sculptor Gustav Vigeland (1869-1943). His sculptures are characterized by an intense harshness, often with dark and complex motives, and they portray the intricate nature of emotional life and human relations.
After living a Bohemian life in Europe in the 1890s, Vigeland came back to Norway to create portraits and innovative monuments during the beginning of the 20th-century. The last decade of his artistry was dominated by the immense project of the Vigeland installation in Frogner Park, Oslo – an installation that, to this day, still attracts a great number of visitors.
The Thiel Gallery has with eight bronze sculptures the largest collection of Vigeland's art outside of Norway. Ernest Thiel supported Vigeland in a critical state of his artistry, and their connection forms an exciting part of the Swedish-Norwegian cultural heritage. With this exhibition, the Thiel Gallery is part of the celebration of the 150 year-anniversary of Gustav Vigeland. The exhibition is a collaboration with the Vigeland Museum in Oslo, and thanks to generous loans, the Thiel Gallery has the pleasure of giving the Swedish and international audience the experience of Vigeland's art in Stockholm, with sculptures from 1890–1940.
Regular entrance fee