CANCELLED Illness in paintings, science and music. An evening about Edvard Munch and his art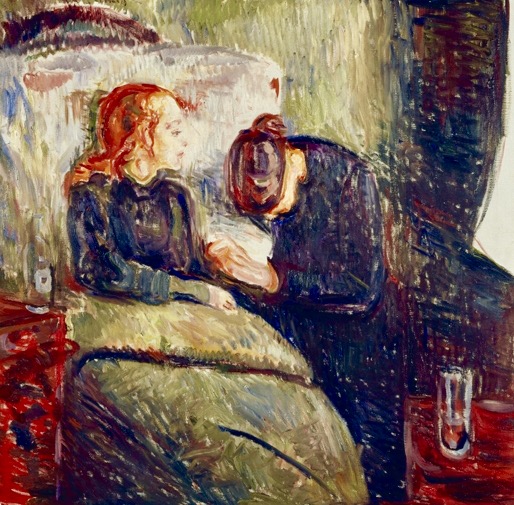 THE EVENT HAS BEEN CANCELLED - a new date for the event will be announced later
Is the artistic processes affected by illness and what determines if we perceive a person as ill or healthy?
The director of Karolinska Institutet talks about how Edvard Munch painted illness in his art. Professor Mats Lekander gives a view in how people look and smell when they are ill. Professor Fredrik Ullén describes the correlation between illness and creativity and performs on the same theme Robert Schumann`s romances on the piano with the flutist Sharon Bezaly von Bahr.
The evening is arranged because of the exhibition The Experimental Self: Edvard Munch's Photography at the Thiel Gallery.
To attend the evening please email: info@thielskagalleriet.se
Ordinary entrance fee. The event will be held in Swedish 
Welcome!
Program
Museum Director Patrik Steorn says welcome
Ole Petter Ottersen, professor och director at Karolinska Institutet
Mats Lekander, professor at Karolinska Institutet and Stockholms universitet.
Schumann`s romances is performed by Fredrik Ullén, pianist and professor at Karolinska Institutet, in collaboration with the flutist Sharon Bezaly von Bahr.