Sketches and models to a memorial. Gravitationel Ripples by Lea Porsager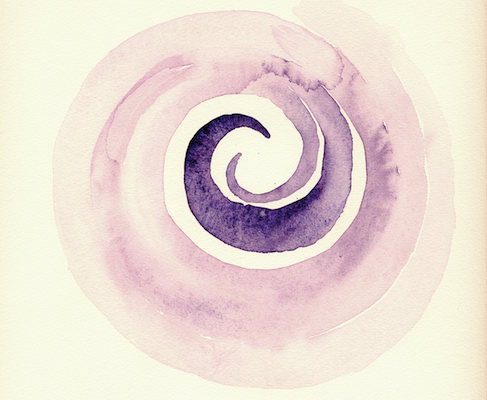 June 5 - June 6, 2018
Thielska Gallery presents sketches, texts, watercolors and models from the formation/development/ evolution/creation of Gravitational Ripples. The small exhibition will be open during the inauguration of the memorial on the 5th and 6th of June 2018.
On December 26, 2004, Southeast Asia suffered one of the most devastating natural disasters in modern times. A quarter of a million people lost their lives following a tsunami in the Indian Ocean. 543 were Swedish citizens. In connection with the 10 year anniversary of the tsunami, the Swedish government decided to create a memorial. In 2017, the artist Lea Porsager (*1981) won the international competition with her earthwork Gravitational Ripples.
The memorial is inspired by a cosmic phenomenon known as gravitational waves. The waves arise when two celestial bodies collide, unleashing energy so powerful that it creates ripples in the fabric of space-time itself. The team behind the direct detection of gravitational waves received the Nobel Prize in Physics in Stockholm in 2017.
Gravitational Ripples turns the cosmic wave into an earthly, spiralling cradle. The soil banks form a double spiral, creating a web of pathways both outwards from and inwards towards the center, where two bronze sculptures evoke the image of orbiting celestial bodies. With the consent of relatives and loved ones, the larger sculpture bears the names of the Swedish citizens who lost their lives.
As an earthwork, the memorial is subject to the ebbs and flows of time. Following the changing seasons, it will always be in passage, always in a state of transition.
Gravitational Ripples was created by Lea Porsager together with Søren Assenholt, Rasmus Strange, Thue Tobiasen, and Synnøve B. Brøgger.
Material: Soil, vegetation, bronze, steel.
Inaugurated in 2018.
The memorial was commissioned by Public Art Agency Sweden and The National Property Board of Sweden, and developed in collaboration with the Royal Djurgården Administration. The memorial is owned and managed by the National Property Board of Sweden.