Opening "Still Nature. Oskar Bergman"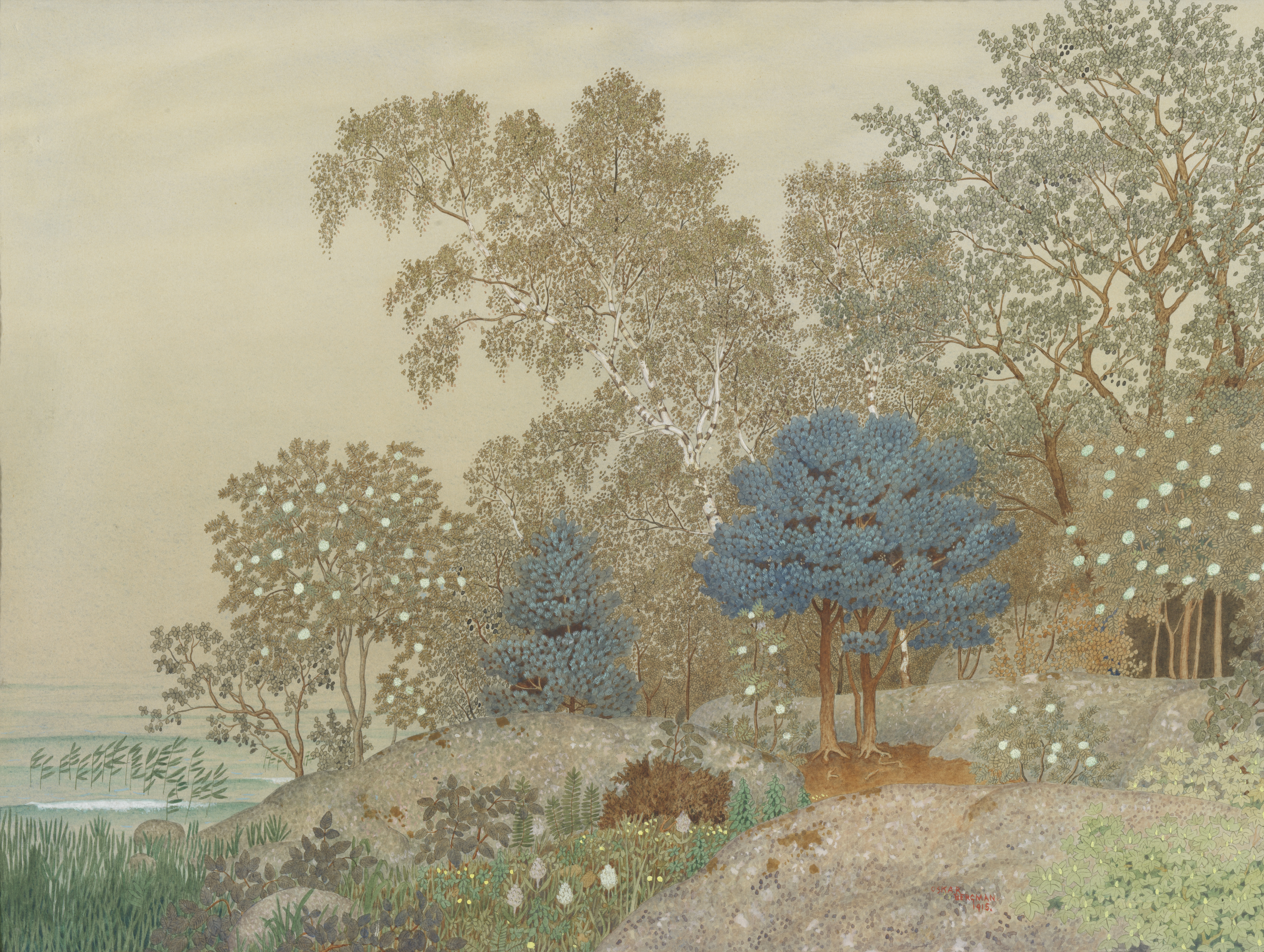 Today, February 18, opens the exhibition Still Natur. Oskar Bergman.
At 2 pm
Director Åsa Cavalli-Björkman presents the exhibtion
Music by Päyam Tabatabayi who performs poems by Oskar Bergman's favorite poet Omar Khayyam (1048–1131).
The painter Oskar Bergman (1879–1963) is intimately linked to the Thiel Gallery and Djurgården. With 43 works, he is one of the most well-represented artists in the Thiel collection. Signe Maria and Ernest Thiel were crucial to Bergman's artistic career. In addition to purchasing his works, the Thiels offered him board and lodging in the Neglinge artist home in Saltsjöbaden, which they funded for a few years around 1900.
Characteristic of Oskar Bergman's oeuvre is the atmospheric and meticulously detailed urban and pastoral landscapes, with their vibrant colours and shimmering light. He used mainly watercolours but also oil, gouache and graphite. Alongside painting, Bergman was a printmaker and illustrator. People rarely feature in his motifs. Instead, he portrayed forests, solitary trees, roads, fields and water in different seasons, along with wildflowers, picturesque city scenes and the archipelago.
The exhibition is on display until August 20 2023.