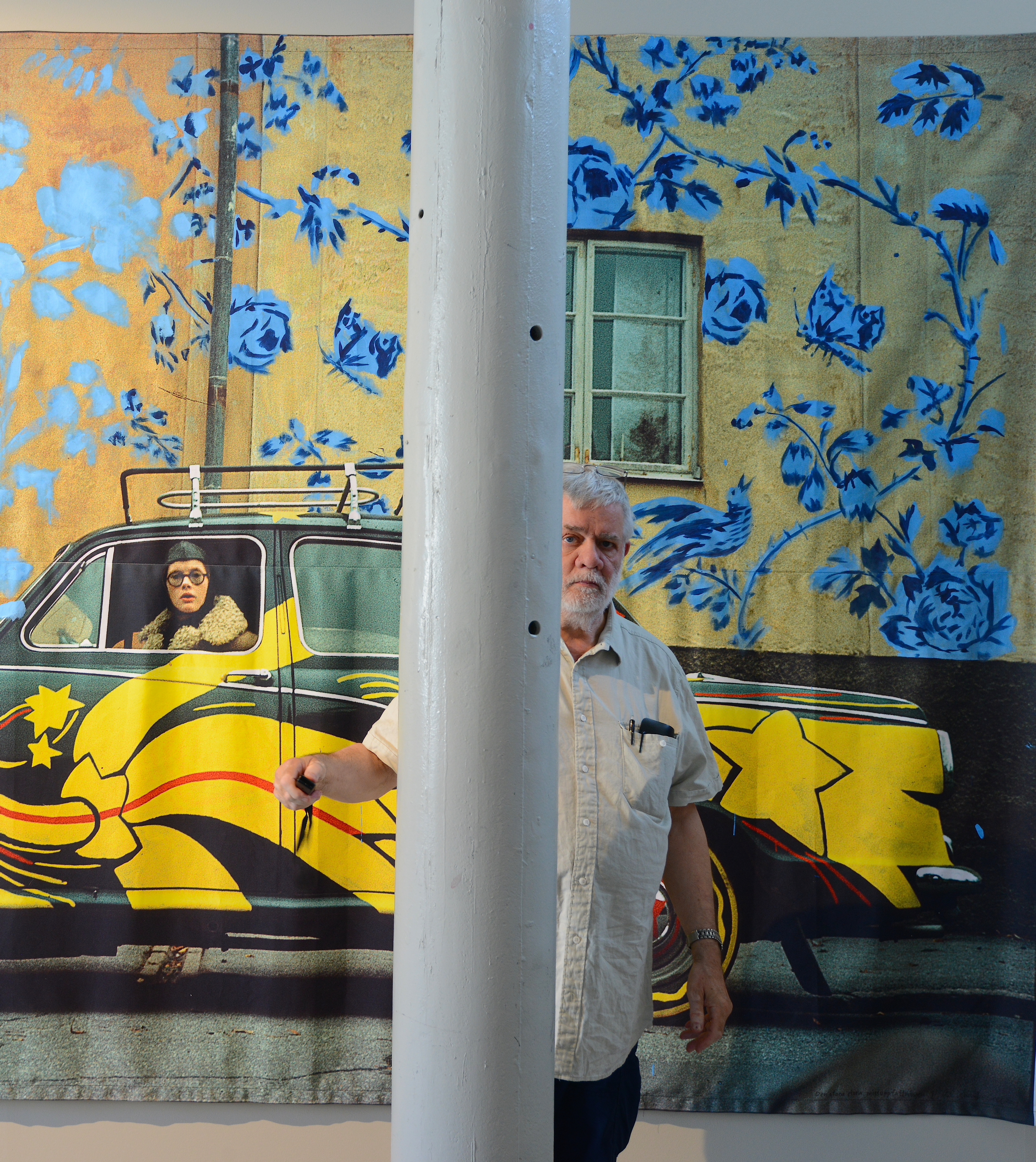 Carl Johan De Geer – The big misconception
October 16 2021 – March 20 2022
Carl Johan De Geer began designing his imaginative and expressive large patterns in strong colours and contrasts in the early 1950s. They were a protest against the prevailing brownish, discreet style, and the aesthetic values he grew up with. He wanted to change society with colour and form.
"It's connected to an idea we had at the time, that you could create a new and better world without war, with prints, bright colours and music. A big misconception."
Since his debut in the early 1960s, Carl Johan De Geer (b. 1938) has been a prominent figure in Swedish culture. Innovative, provocative and brilliantly multitalented, he has practised as a visual artist, designer, filmmaker, photographer, stage designer and writer. But he knew from the start that he wanted to be a textile designer.
The big misconception presents Carl Johan De Geer's textile works. Fabrics, print sketches, installations and photographs from the early 60s to the beginning of the 21th century are shown together with films where Carl Johan De Geer talks about his inspiration and output.
The exhibition was produced by Bildmuseet, Umeå University in collaboration with the artist. The exhibition was previously shown at Bildmuseet 12 april – 15 september 2019 and Kulturen in Lund on 4 April – 30 August 2020.