The museum, sculpture park and café are open until 8 PM on Thursdays in July and August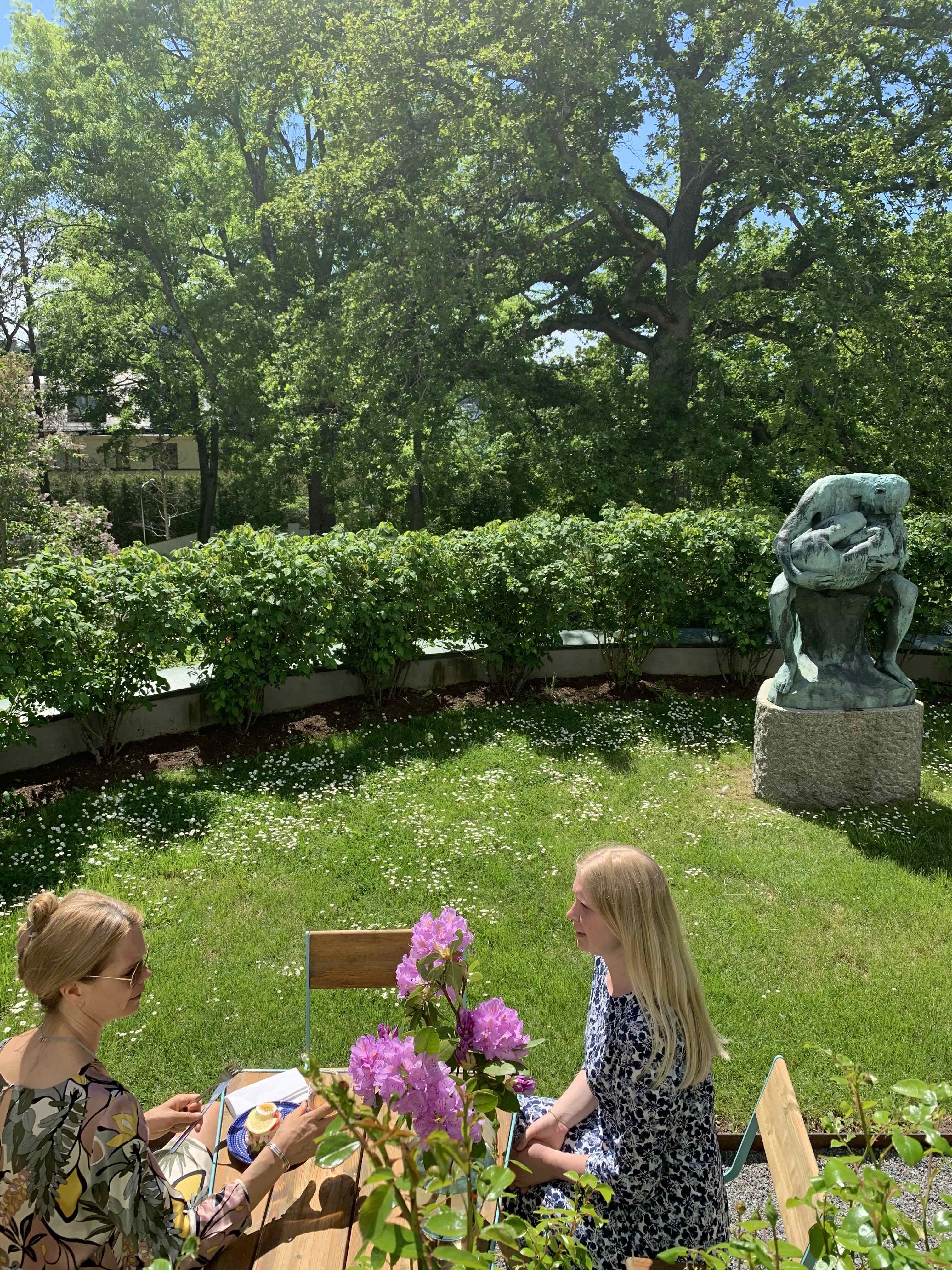 On Thursdays in July and August, the museum, sculpture park and Café Monika Ahlberg are open until 8 PM. In the lush, walled park you will find bronze sculptures by Johan Tobias Sergel, Gustav Vigeland, Auguste Rodin and Aron Jerndahl. Inside the museum is the summer exhibition Hidden treasures from the collections of the Thiel Gallery where art works that are rarely shown have been brought up from the museum magazine. Upstairs in the museum's Salons is the permanent collection of Nordic art from the turn of 1900s with artists such as Carl Larsson, Edvard Munch and Eugène Jansson.
Free entrance to the park.
Regular admission fee for visits inside the museum.
Warm welcome!
We ask all visitors to follow the instructions in the museum area: keep a distance, wash hands and stay at home when you feel the slightest symptoms. In accordance with the recommendations of the Public Health Authority, we comply with the general restrictions on a maximum of 50 persons in the museum's public parts at the same time.