Information and precautions regarding Covid-19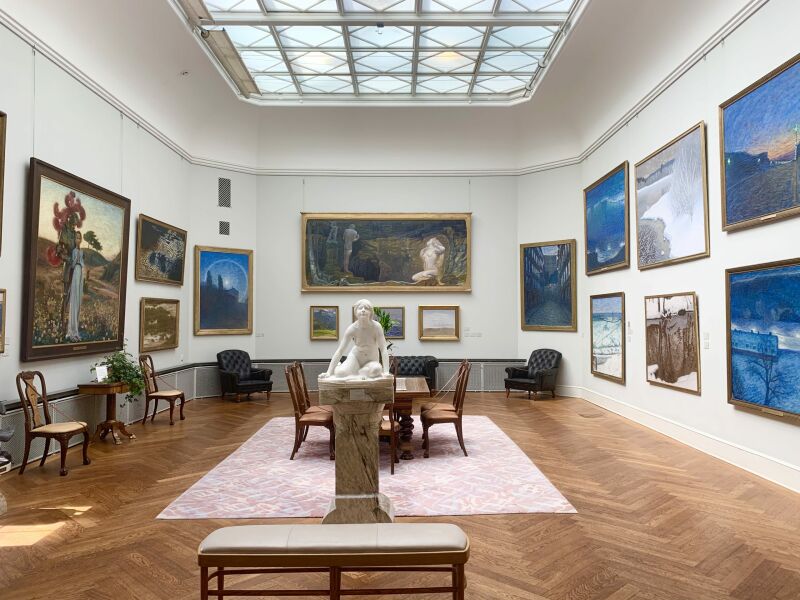 The Thiel Gallery is open for visitors and we follow the guidelines of the Public Health Agency of Sweden. The museum has taken different precautions to be able to create an environment as safe as possible.
Before the visit:
Tickets are purchased at the museum – it is not possible to purchase tickets in advance.
There are fewer people in the museum after 3 p.m. both weekdays and weekends.
Avoid visiting the museum in large groups during opening hours without pre-registration.
Distance and hand hygiene:
There is hand sanitizer for visitors to use in several places in the museum and in the café. It is also possible to wash your hands with soap and water in the restrooms.
The Thiel Gallery's museum hosts and guards help remind visitors to keep their distance from each other.
Guided tours:
It is possible to book guided tours indoors of the collections both during and outside opening hours (maximum 30 people). It is also possible to book a guided tour of the temporary exhibitions for maximum 20 people and of the sculpture park for a maximum of 30 people. More information
What can you do as a visitor?
Keep a distance from other visitors
Wash your hands often and use hand sanitiser
Stay home if you feel the slightest ill.
Opening hours
November–April: Tuesday–Sunday 12 pm–5 pm
May–October: Tuesday-Wednesday 12 pm–5 pm, Thursday 12 pm–8 pm,
Friday-Sunday 12 pm–5 pm
Cafe Monika Ahlberg has the same opening hours as the museum
Welcome!